There are very few words that I could put together to describe this movie. It's a focus on what human self-destruction is, what it means to be human, and even perhaps, it's a bit of a commentary on creation itself. My knee jerk reaction for Annihilation was to say that it made me uncomfortable and it certainly did, but I can't deny that this a very well-crafted film.
Annihilation stars Natalie Portman as Lena, a veteran Johns Hopkins professor and biologist who enters a mysterious zone called "The Shimmer" with a group of fellow scientists in an attempt to find out what happened to her husband. Inside this "Shimmer", DNA from the various flora and fauna have mixed to create some odd new creatures.
The plot sounds like it's a basic sci-fi with the grabbing feature being that the film is led by a nearly all-female cast. It's so much more. It opens a conversation about humanity itself. Without completely spoiling it, Annihilation had me staring at the back of my hands as I walked out of the theater. By that I mean, it had me asking the question "what am I?" When we're broken down to the smallest particle possible, what are we? It genuinely freaked me out.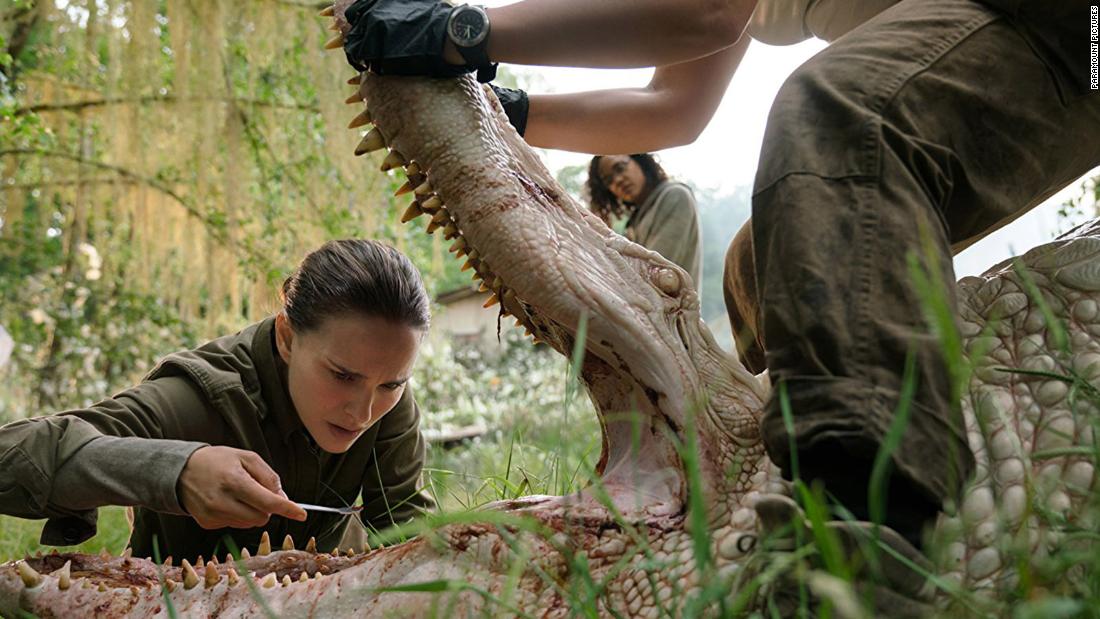 From a technical perspective, it's a near masterpiece. It's beautifully shot, especially inside the Shimmer. The setting is both disgusting and gorgeous in the same shot. The sound is loud and executed well. The acting is excellent. I want to give a huge shoutout to Jennifer Jason Leigh for playing it close to the chest and delivering yet another fantastic performance.
While I don't believe that this movie holds a candle to his 2015 feature, Ex Machina, Garland has created another very interesting piece of science fiction to say the least. This was one of the weirdest movies I have ever seen, but in the best way. I would recommend it to anyone who's interested in good sci-fi, likes movies that make you think, but be prepared to have a very weird car ride home.
(I own no photos)